About SAMCON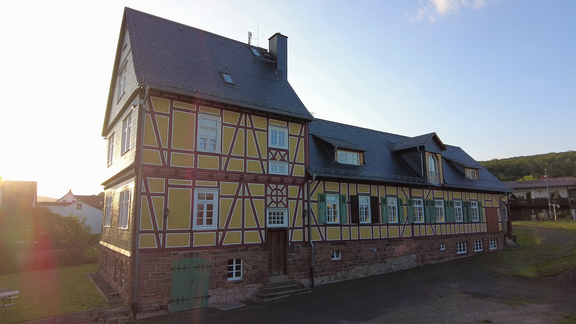 SAMCON Prozessleittechnik GmbH was founded in 1992 and is located in Lohra-Altenvers, near Marburg. The company is specialized in the development, production and sale of devices, software as well as engineering services in the area of process control engineering. It currently has 20 regular and freelance employees. The general managers of the company are Roger Thoms and Steffen Seibert.
Since 2008, the company has met the requirements for quality management specified by the directive 94/9/EC (ATEX) - now 2014/34/EU - and produces camera and communication systems for hazardous areas. In 2014, SAMCON extended their quality management system, now also comprising ISO 9001:2008 as well as IECEx QAR. Since 2007, SAMCON GmbH have been an Axis development partner and in 2013 this partnership was extended as both companies now jointly cooperate as Technology Partners.
SAMCON cameras are certified by the TÜV, the German Technical Inspection Authority. Whether simple explosion proof camera-monitor systems are required or complex CCTV systems have to be implemented - SAMCON always strive to offer the best solution to our customers. Samcon's most important objecti-ves are high quality planning, well thought-out equipment technology, safety, and of course customer satisfaction
Concepts and planning.
We have planned video monitoring systems in explosion risk zones for a wide range of customers since 2003. The CCTV applications range here from simple system monitoring to controllable digital video monitoring systems with voice transmission for increased work safety in explosion risk zones.
Our entire product spectrum has resulted from work in projects. We produce camera and communication systems in order to optimally implement your projects with these products.
Within the framework of our project planning, our highest priority is technical implementation of the needs of our customer. Our past experience represents only the starting point for the available options since we constantly strive to identify new ways to solve CCTV problems.
Our unwavering goal is to implement your CCTV project and optimally meet your needs using all technical means available to us. This is our core competence.
Certification of our company
BOSCH Video Silver Partner