Cameras for Electronical and Mechanical Industries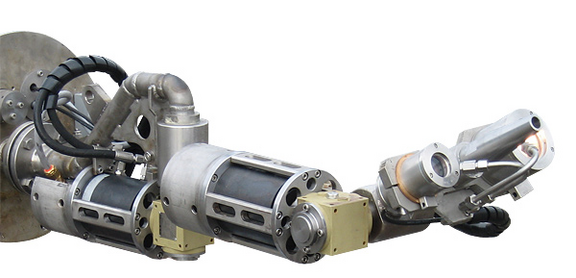 Cameras and optical sensors have long been an essential part of control systems in mechanical engineering. In general, two different fields of applications are distinguished: video surveillance and industrial image processing. In both types of application it is common to use cameras to confer at least some of the abilities of human sight on machines.
Video Surveillance vs. Industrial Image Processing
However, whereas in the case of video surveillance, the images taken are displayed via monitors to a human observer who then has to make decisions, industrial image processing goes one step further. In this case, the machines make decisions autonomously and automatically by means of a decision-making process – there is no need for monitoring by human personnel.
Man and machine both need perfect footage to make these decisions, however. The right decisions can only be made with excellent images: that is, high-resolution and optimally exposed images.
Whether for cleaning robots, painting robots, or galvanisation plants – there are many different possible uses and fields of applications for video cameras. Due to the wide range of cameras and accessories, as well as the special shape and different mounting methods of the camera body, SAMCON cameras can be attached to almost any machine. In addition, SAMCON cameras are distinguished by their impact resistance, and are waterproof and chemical and temperature resistant.
Example of possible use: camera for a cleaning robot
The picture shows a highly dynamic, hydraulically controllable spray cannon. The camera, headlamp, and spray lance can be moved along two different axes, which means that each part of a tank can be cleaned from inside unmanned. The camera and headlamp serve as the "eyes" of the cleaning robot and the operator.
The ExCam series – Video sensors for hazardous areas
The ExCam series is exceptionally well suited for all video surveillance and industrial image processing applications in hazardous areas and explosion risk zones.
The ExCam series is lightweight (ExCam IPP1275 only 700g), which means it can be mounted on highly dynamic systems such as cleaning or painting robots. The modular ultra compact systems only need little space.
The ExCam IPM3016 has different lenses. The viewing angle can be selected depending on the application.
Extremely simple machine integration using standard interfaces
With the ExCam series, machines can "see" in hazardous areas. Thanks to the convenient "single cable solution", the installation costs are minimal. The cameras can easily be connected to machines.
Besides IP-Network-Cameras we also offer analog systems.
Why SAMCON?
Our products are always just tools for our project planning. None of our products emerged from a project without a requirement! We see ourselves as a solution provider. Our philosophy: to advise customers comprehensively. To find workable and pragmatic ways together. And of course to implement a project to the satisfaction of our customers. Check us out! Read our references and customer reviews. Please contact us!